Safety Comes First at Avena Contracting
Since opening our doors in 2002, Avena Contracting has been recognized by Associated Builders and Contractors, Inc. (ABC) with multiple Safety Training and Evaluation Process (STEP) and Award of Safety Excellence honors.
STEP accolades acknowledged our ongoing efforts in the development of quality safety programs, while Awards of Excellence were presented for our company's outstanding overall safety performance during projects at Loyola Blakefield, Merritt Corporate Office, and McCormick Spice Labs.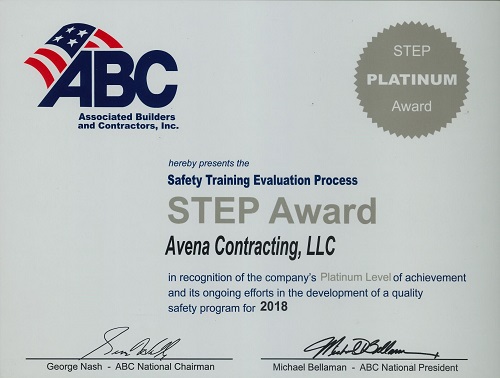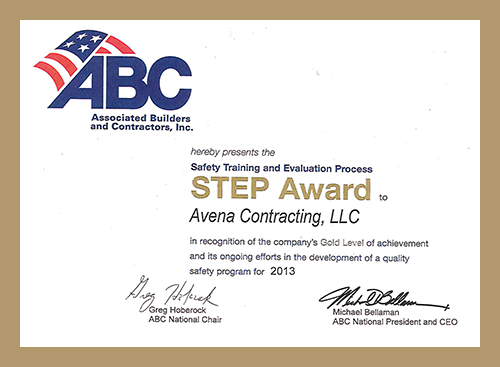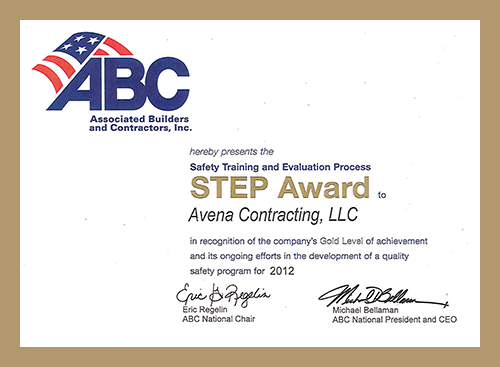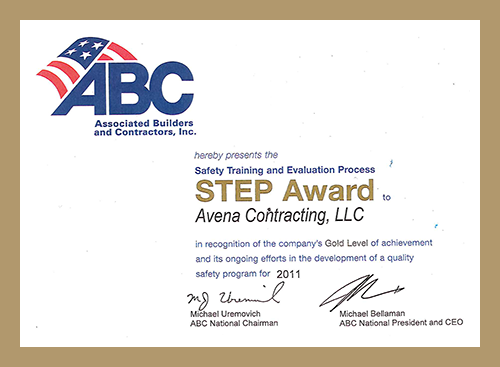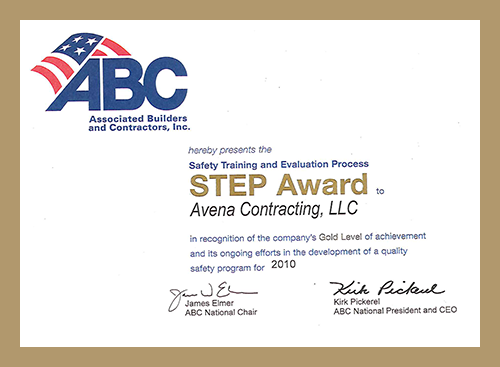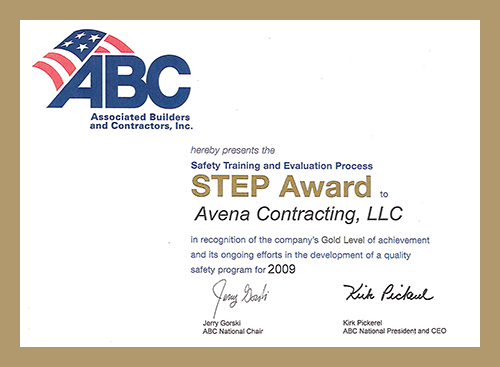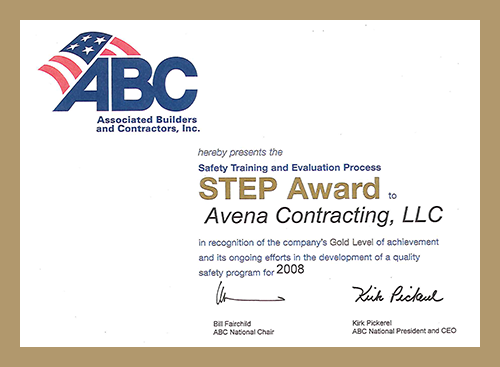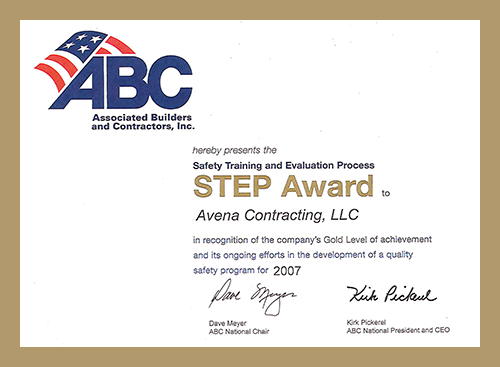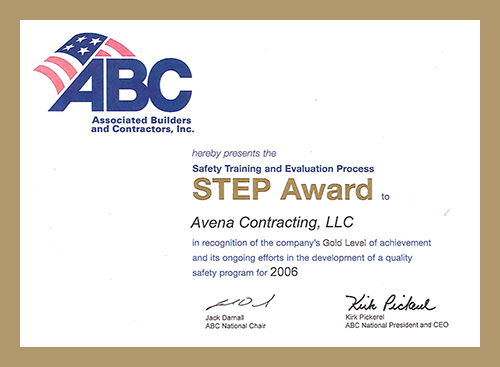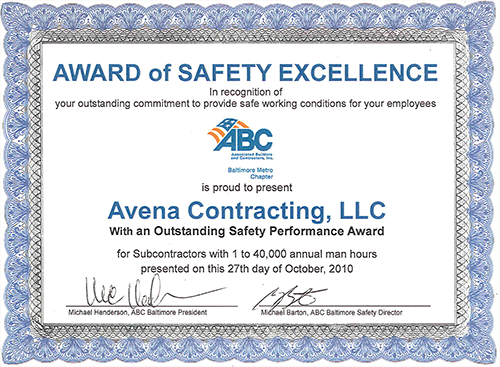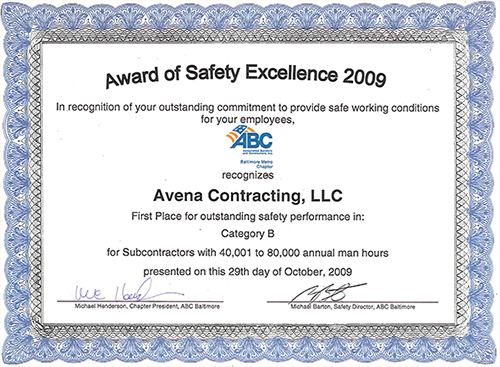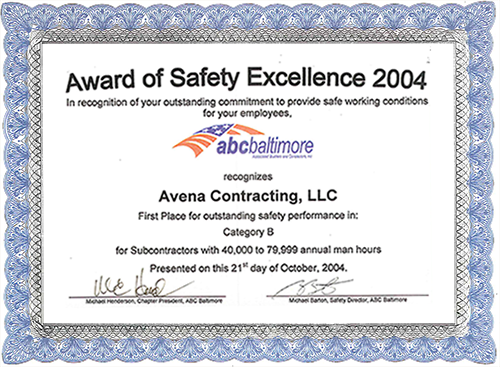 COPYRIGHT © Avena Contracting, LLC. All Rights Reserved 2020
This link leads to the machine-readable files that are made available in response to the federal Transparency in Coverage Rule and includes negotiated service rates and out-of-network allowed amounts between health plans and healthcare providers. The machine readable files are formatted to allow researchers, regulators, and application developers to more easily access and analyze data.