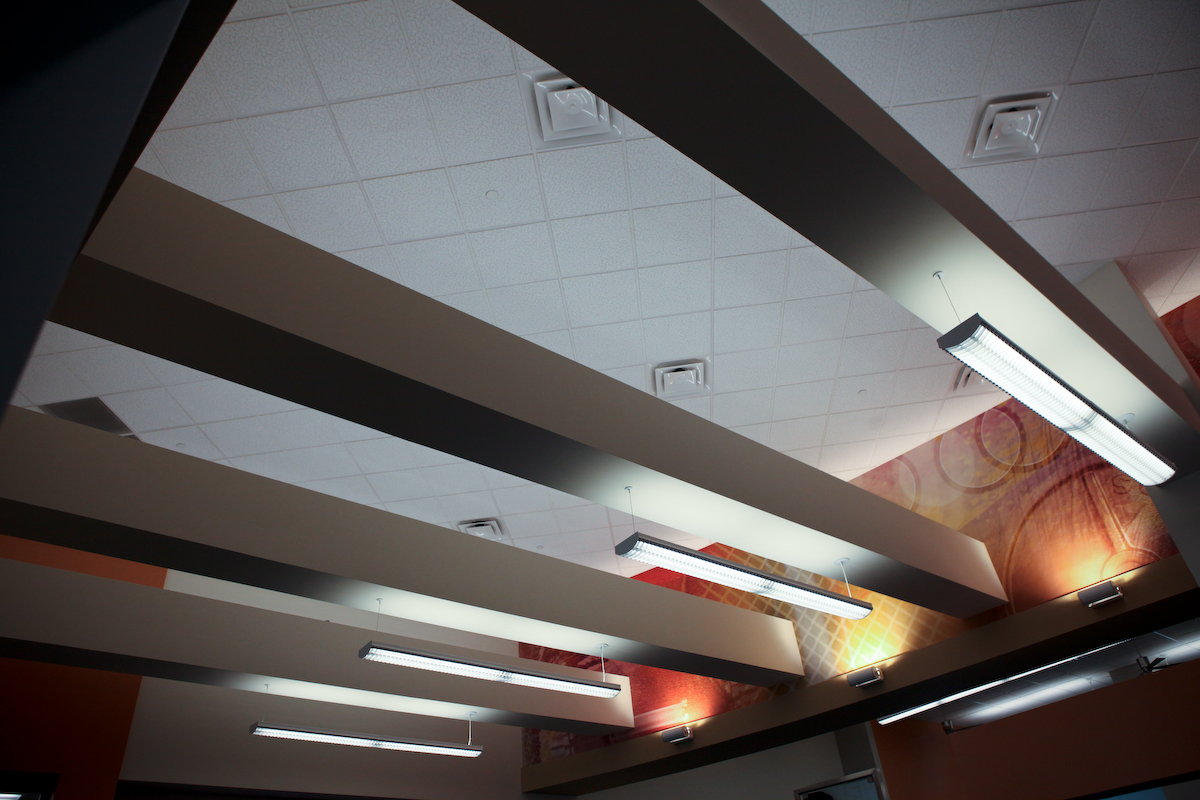 Acoustical Ceilings that Go Above and Beyond
As one of Maryland's leading acoustical ceiling contractors, Avena Contracting can provide your business with a number of sound-enhancing and structural benefits.
Our acoustical ceiling solutions deliver:
Aesthetics: Typically made of fibrous material, but also from cork, metal, or wood, acoustical ceilings can be customized for practically any kind of space.
Versatility: Acoustical ceilings can be an ideal choice for almost any room or purpose, including commercial, medical, educational, or office use. They are easily maintained and cleaned, and panels can be removed and replaced in minutes.
Sound absorption: Our acoustical ceilings help to dampen ambient noise; reduce noise in highly trafficked or multipurpose spaces; and help to direct sound out into a room, giving it a more dynamic feel.
Convenience: Because of their framework, acoustical ceilings provide access to space above for electrical or mechanical work, while keeping unsightly pipes, wires, and ductwork hidden from view.
Cost-effectiveness – Labor and material costs are typically lower for acoustical ceiling construction compared to other options. And because many acoustical ceilings are also highly reflective, allowing for light to be reflected back into a room, they ultimately contribute to lower utility bills.
Make the Structurally Sound Choice
Avena's acoustical ceiling contractors can provide solutions to complement projects of any size or complexity, including features such as:
Suspended ceilings
Sound panels
Our team's meticulous attention to detail and unparalleled customer service ensure that your ceiling install is completed in accordance with your project schedule and budget, while exceeding your expectations.
COPYRIGHT © Avena Contracting, LLC. All Rights Reserved 2020
This link leads to the machine-readable files that are made available in response to the federal Transparency in Coverage Rule and includes negotiated service rates and out-of-network allowed amounts between health plans and healthcare providers. The machine readable files are formatted to allow researchers, regulators, and application developers to more easily access and analyze data.